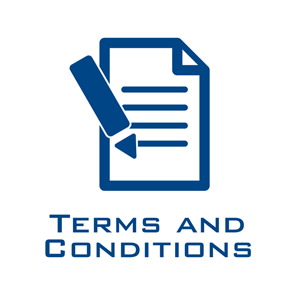 Service Terms and User Agreement
We are here, trying to help to the fullest of our capability, and whilst the legals can sound daunting you will find us a capable and amenable organisation to work with.


Company Details:
Mariusz Nowak
ul. Ogrodowa 167a
33-300 Nowy Sącz,
Poland

NIP: PL7343265753
Vat EU (REGON): 386985689
Mariusz Nowak= Ultras Stickers = Ultras Shop
This website is operated by Ultras Mariusz Nowak("we" or "us" or Ultras Stickers). The following terms and conditions (the "Agreement") govern all use of this website (the "Site") and the services available on or at the Site (taken together with the Site, the "Service"). The Service is offered subject to your (the "User") acceptance without modification of all of the terms and conditions contained here and all other operating rules, policies and procedures that may be published from time to time on the Site by Ultras Mariusz Nowak – including, without limitation, Shipping, Returns Policy, Privacy Policy and others. Do not use this Site if you do not agree with this Agreement. You must take the time to read and understand these Terms before using Ultras Mariusz Nowak services. By registering with Ultras Mariusz Nowak Imaging Ltd, you accept that you are entering into a contract with us under these Terms. People who register for Ultras Mariusz Nowak establish an "Account" and become "Users". Wholesale accounts are regarded as "business" not as a "consumer". Visitors to Ultras Mariusz Nowak who do not become Users, but who nevertheless use the Site and/or download the App, affirm that they are bound by these Terms each time they access Ultras Mariusz Nowak Imaging Ltd. You should be aware that these Terms may change from time to time as mentioned in Clause 1 below.

The website provides access to a number of services that may be used in accordance with these terms. The Service includes, but is not limited to:
The ability to upload digital designs or images to the website or to email digital images to us so that we can process them on your behalf;
The ability to order products of images that have been transferred or uploaded to the website of Ultras Stickers.
These terms or User Agreement govern the relationship between you and us. This website (and the services provided through the website) can only be used if you agree to these terms. You may only use the website in accordance with these terms. Only persons aged sixteen years or over may agree to these terms and use the website or the services offered through the website.
Modification
We may modify these terms at any time. Ultras Mariusz Nowak reserves the right, at its discretion, to modify this Agreement, fees, charges, terms or any site content at any time. The User shall be responsible for reviewing and becoming familiar with any such modifications. Use of the Service by the User following such notification constitutes the User's acceptance of the terms and conditions of changes as modified. The modified terms will come into effect as soon as they are posted on the website. The use of the website or any services provided through the website after that point will be subject to the modified terms. Your provision of any payment details deem that the terms are accepted by you, the buyer.
Conditions of Order
Ultras Mariusz Nowak allows you to access your Images through your Account. However, please note that:
Designs, Images and Content

You may submit, transfer or upload digital designs, images, pictures, data, text, photographs, graphics, messages, or other material (the "Content") to the website yourself and store a copy with license to Ultras Stickers to work with it.
You confirm to Ultras Mariusz Nowak you own or have permission to use the content.
You retain all intellectual property rights, including copyright, to the content that you have uploaded to the website or emailed to us. We may delete, remove or refuse to display any at our sole discretion.
Images uploaded by you or by us on your behalf which are then turned into a custom product may (subject to the restrictions in these terms) be made available for viewing to other users of this site for display in our gallery only with your expressed permission.
We may display, modify, print, transmit, distribute or delete any of the images that you upload or email to us, provided that this is necessary in order to provide any of the service offered by us via the website or is otherwise allowed by these terms.
In the course of storing your images, we reserve the right to apply various techniques to make generally accepted improvements to the quality of the image such as: removal of "red-eye", brightness adjustments and enhancement; and detail enhancements.
You accept that a design (except vector) or photograph when enlarged may lose some definition and that colour variation may occur in finished item.
You are advised to keep backups of all content provided to us. It is up to you to keep backup copies of content uploaded by you or emailed to us. We will not be responsible for keeping backups or for loss of, deletion or corruption of any content.
We may without notice and at our sole discretion delete or remove any content that has been uploaded, emailed or submitted for printing in breach of these terms. We may refuse to provide any further services to anyone who breaches these terms. You will indemnify us and our officers and employees against any action, claim, damages, liability, costs and expenses arising out of: any use by you or your guests of this website in breach of these terms, any claim that the uploading or emailing of any content by you or on your behalf is an infringement of any third party's copyright, trademark or other intellectual property rights. This includes any claim that the processing, printing or other dealing with by us, in accordance with these terms, of any images uploaded or emailed by you or on your behalf is an infringement of any third party's copyright, trademark or other intellectual property rights.
It is a condition of allowing you to use the website and any services offered through it, that you have the right to copy, upload or otherwise deal with content in relation to the website and to allow us to process and otherwise deal with the content in accordance with these terms. You may not upload, email to us, request us to print or otherwise deal in relation to the website with any content unless you have the right to do so and to allow us to use such content or other material in accordance with these terms. For example, you may not take content from another website or other publication and do anything with them unless you have the permission of the relevant rights owner.
You are not allowed to upload, email to us or order products of any content which contains pornographic, obscene, indecent or offensive material, promotes discrimination based on race, sex, religion, nationality, disability, sexual orientation, or age, or that may incite hatred or violence against any person or group, blasphemous material, defamatory or otherwise actionable material, images of any criminal act, material the use or inclusion of which infringes any copyright, trademark or other intellectual property right of any third party, material that breaches any applicable laws or legislation. We may at our discretion contact law enforcement authorities if we believe that anything unlawful is occurring or has occurred in relation to the website (including the uploading or emailing of any images in breach of the above restrictions). We may provide copies of any relevant content or material to the law enforcement authorities and in that connection may also give them access to any personal data that is held by us.
You shall ensure your content does not infringe anyone's privacy or data protection rights; in particular, you must ensure you have the right to depict any person who appears in an image that you upload to the Site and to authorise the subsequent use of it; misrepresent the User's identity in any way or impersonate any person; including any material containing personally identifying information about another person, such as their real name, address, phone number, or email address, except with the written approval of that person; harass, upset, embarrass, alarm or annoy any person.
Although we prohibit the upload of images and other user content which infringes our content rules, we cannot control and monitor or pre-screen the use of our site. We may without notice delete any image or other user content which appears to breach our content rules or prevent any user of services (including purchase of products) which includes any such image or user content.

Confirmation of order

You are responsible for ensuring all details submitted at time of checkout is accurate and complete, in order for us to provide the Service you require. These details include, but are not limited to: name, address, contact telephone number, mobile number, email address, payment details, product size and specifications and any content uploaded.
Once you have placed an order for any goods or services via this website using the Service, the order will not be treated as having been accepted until you receive confirmation from us that this is the case. This confirmation may be by email or post.
The decision as to whether to accept any order from you is at our discretion and we are not bound to do so.
We may, at our sole discretion, refund all or a proportion of the payment made in respect of the order concerned but reserve the right to charge in full as if the products had been dispatched.

Pricing and discounts

We set prices and display these prices on the website. Shipping costs are shown separately. We may at times, change our price at our sole discretion, changes will be reflected on the website.
Any changes to your order may incur additional fees and we will contact you either via email or phone to arrange payment.
Offer codes may be published from time to time as part of a promotion. Offer codes may provide a free item or a discount on part of an order.
Offer codes can only be used for online orders placed through this website. A maximum of one offer code can be used per order. Unless otherwise specified, postage and packing charges will still apply to orders subject to an offer code. Further conditions may apply and if so, will be published with the relevant offer code.

Changes to your order/Cancellations

Within 30 minutes: we wait 30 minutes after you place your order before we start production. Within these 30 minutes you are welcome to contact us via live chat if you wish to edit your order or if you change your mind. Our friendly customer service team will be more than happy to help and can offer a full refund if you decide to cancel. If at any point within these 30 minutes you proceed with your order by using the "Check Design" function in your account this will be confirmation that you are happy with production to go ahead. From the point you click "Proceed", edits, changes, or cancellations are not possible any longer and we cannot provide any refund.
After 30 minutes: we handmake every product and personalise it to order, so as soon as we start production of your bespoke items, we have already invested into the ink, transfer paper, materials, and the workforce time specifically for your order. Due to this it is sadly too late to make any changes to your order or to edit your design. If you still wish to cancel after 30 minutes of placing an order, a mandatory 80% charge will incur.
You accept we exercise a degree of license to edit images to fit and to achieve the very best results. Ultras Stickers is not obliged to make these adjustments and does so without liability in order to help to achieve the best results.
We may contact you via email or phone to query, make changes to or confirm your designs before we proceed with production of your order. If you do not respond to our queries, this may cause delay to your order. If we contact you with queries about your order it is because we deem it necessary in order to provide the Service. We are not obliged to contact you about your order during production.
Please note that we are sorry we cannot retrospectively add any discount or promo code. It has to be done automatically or not at all. If you have forgotten to add a promotional discount to your order we will not be able to add this afterwards.

Production of products

Production times serve as an estimated timeline and do not warrant that the products will be produced and shipped by a specific date. We will do our best to meet this timeline.
All Product Sizes are expected to be accurate, but due to the nature of making customised products by hand and one by one, there will be marginal size differences in the finished item to the sizes quoted on this website.
Occasionally we may, at our sole discretion, substitute materials and adjust product design to accommodate production considerations in relation to supply or stock shortages.
All Promotional Images of our products are good likenesses for what we produce. We do not warrant that the final item will be exactly as per the images contained in this website. There are often improvements made to products that are not visible in the promotional photographs.
To maintain continuity of the Service we reserve the right to use alternative materials in production, to those stated on the website.

Delivery

For full information and terms see our delivery information.
Delivery Times are stated in good faith. Wherever a delivery time is stated, it serves as a guide timeline and we do not warrant that the products will be with you on a specific date. We will do our best to meet these timelines. Over 96% of our products are delivered inside our quoted timelines.
Shipping to anywhere outside the EU may attract local customs and duty charges, which are beyond our control are based on the customs laws of the receiving territory. We are not obliged to indemnify such costs should they arise, and they will become a matter for the recipient

Returns
We have different rules for the cancellation and return of your purchase dependant on if it is a personalised or non-personalised product. Please see below.

You have the right to cancel your contract for the purchase of a non-personalised product, if you notify us of the cancellation no longer than 14 days after the day following the day on which the product is delivered. You must return the unused non-personalised product to us within 14 days of notifying us of the cancellation, and you must pay for the return of the unused non-personalised product to our nominated address.
You do not have the right to cancel products that are personalised as the products have been made to your specific requirements. However, for personalised products ordered from our site we allow a 30-minute period in which you can either amend or cancel your order.
This 30 minutes begins from when you receive your confirmation email or when you see the order summary "Thank you, your order is confirmed" on your screen. After this time period your order will enter our production workflow and cannot be changed.
As per Polish law, the goods cannot be returned because they were made according to your specifications or were personalised by you.
In the unlikely event of a manufacturing fault, it will be repaired or replaced free of charge.
Manufacturer faults cover scratches on the product, stitching issues and hemming issues. We, the manufacturer, will decide what falls under manufacturer faults.
All orders made through wholesale accounts are regarded as Business to Business contracts and are not covered by Consumer rights act as wholesale accounts are regarded as businesses. Businesses cannot expect a legal remedy in respect to Fair wear and tear, misuse or accidental damage, or if they decide that they no longer want the item.
We may, at our discretion, look into other solutions.
For more information see our returns policy.
Complaints or claims must be notified to us within fourteen days of receipt of goods, or in the case of non-delivery, in a reasonable time after the goods were expected to arrive.
The manufactured goods are NOT RETURNABLE. By shopping you accept this terms and conditions
Termination

We may terminate your order without notice at our sole discretion. We will refund any monies due in such a circumstance.
Ultras Mariusz Nowak may discontinue its service or terminate the agreement atUltras Mariusz Nowak's sole discretion and you accept Ultras Stickers shall not be liable for any incumbent orders, legacy investments (for example PR or photo shoots, retail orders), or brand equity enjoyed until the termination. Ultras Stickers may at its sole discretion provide a bridge to remedy any final measures as a gesture of goodwill only.
Use of Services
Access

You may access any part of the website that is not password protected. Access to some parts of the site is only available if you have a valid password.
You may not access these areas without a valid password.
You must keep your password secure at all times.
You will be responsible for any damage caused by unauthorised access resulting from your failure to keep your password secure.
We may revoke your access at any time, without warning, at our sole discretion.

Illegal use and harm to our system

You may not use the Service to break the law. You agree that you will not use the Service to violate any laws set out under Polish Law.
You agree not to interfere with or attempt to disrupt the Service by distributing a virus or harmful code into our platforms or other programs.

Reproduction of site content

You are not allowed to copy (whether by printing off onto paper, storing on disk or in any other way), distribute (including distributing copies), alter or tamper with in any way or otherwise use any material contained in the website.
You are not allowed to use the website (or to copy or use any material from the website) for any commercial purpose other than to conduct a commercial transaction with Ultras Stickers.
You are not allowed to remove any copyright, trademark or any other intellectual property notices contained in the original material from any material copied or printed off from the website.

Operation of website

We may change the format and content of the website (or any products or services offered by this website) at any time.
We may terminate or suspend the operation of this website (or terminate or suspend the provision of any products or services offered via this website) for support or maintenance work, in order to update the website content or for any other reason. We may do this at any time and without notice.
You are advised to keep backups of all material provided to us. It is up to you to keep backup copies of images uploaded by you or emailed to us.
We will not be responsible for keeping backups or for loss of, deletion or corruption of any images or any other material.

Data protection

Personal data provided to us through this website will only be used in accordance with our privacy policy. Please read through this carefully before proceeding. By providing your personal data to us you are consenting to its use in accordance with our privacy policy.
Feedback and Testimonials: Publication of all feedback, testimonials and letters is subject to our terms for submission of works to us (past and present), namely that, if your written feedback is used, all current and future rights that exist in your feedback will be retained by you, and we and those authorised by us shall have the irrevocable, assignable right to exercise all such rights in any publication or service and in any current or future media worldwide. We may shorten or edit your feedback, allowing only abbreviated personal info for publication.
Sellers and Drop-shippers
General

The User may have access to post items for sale in a Ultras Stickers store and to sync that store to a 3rd party platform.
Terms under this section ("Sellers and Drop-shippers") apply if you create products with Ultras Stickers's design tools and/or post for sale a Design to be displayed and/or offered for sale on websites owned or operated by or for Ultras Mariusz Nowak (the "Site" incl. mobile). "Design" means all artwork, photographs, sketches, drawings, text, stitch files, digital images or product specifications that you send to Ultras Stickers for placement on the Site or on physical or electronic products made by or for Ultras Mariusz Nowak ("Products").
If you sync your store with a 3rd party website, via our API, integration or by any other means, you accept full responsibility for the content posted on the site and operation of that site. You are solely responsible for providing your end-customers who purchase via your 3rd party site with any customer service they may require.
Ultras Mariusz Nowak stores will only be visible on our marketplace following approval by Ultras Stickers of all store content, we may at any time and at our sole discretion remove or edit any content from our site, with or without warning.
If you are using our API to connect your Ultras Stickers store to another web platform or e-commerce provider Ultras Stickers is solely responsible for its service.
The commission paid to sellers is calculated after 20% of the sale is deducted for Taxes, Customs and Duty Fees, and excess delivery admin fee, for local administration.

Licenses

By uploading Designs to the Site or creating Designs with Ultras Stickers's design tools, you grant the following licenses to Ultras Stickers: the non-exclusive, worldwide, transferable, sub-licensable right to use, reproduce, publicly display, sell, and distribute the Design in or on Products and in advertising, marketing, samples, and promotional materials for promoting the Site and Products. Without limitation, this promotion, marketing, or advertising may consist of: (i) display of your Products; (ii) promotional "streams" of visual/audio Content on the Website, (iii) display of pages from book Products on the Site, (iv) Products or content placement in magazines, television shows, movies, apps, and other media, (v) the sale of Products available on the Site through third party product feeds, whether at retail prices, discounted prices, promotional prices, or as otherwise determined by Ultras Stickers in its sole discretion, and (vi) the sale of Products available on the Site to other retailers, wholesalers, distributors or businesses at pricing as determined by Ultras Stickers in its sole discretion.
You also grant us the license and the right to make modifications to your Design as necessary to prepare your Design for use in a product category that you select, or for other manufacturing purposes relating to products you prepare on the site, if you agree that your Design may be used in such product. If you select the "customisable" "unlocked" option, you also agree that Ultras Stickers and its customers may make changes to the Design for the purposes of creating and ordering Products for additional customisation (save the date, adding names etc).
You waive your moral rights in relation to all uses of the Design, provided such use is in accordance with the foregoing license.
You may remove your Design from the Site at any time, and you retain all copyright and other intellectual property rights in your Design. Upon the removal of a Design, the licenses above will terminate, except that Ultras Stickers will fulfil any orders placed prior to termination and Ultras Stickers may continue to use your Design in marketing and promotional materials if such materials were created prior to removal of the Design.

Pricing

Ultras Stickers determines the general price at which Products are sold on the Site and affiliated sites. You can see Ultras Stickers's standard retail prices on Ultras Stickers web pages and volume discounts may apply.
In some cases, you can volunteer to increase the retail price, and potentially earn more commission. The actual retail price for Products incorporating your Designs may then vary as will your commission.

Royalty

Ultras Stickers will pay you a royalty for all sales of public Products incorporating your Design ("Royalty"). Ultras Stickers's standard royalty rate is 20-25% ("Standard Royalty Rate"), excluding sales tax, and the Maximum Royalty Rates are set when you slide the price to your desired retail price.
You have the option of selecting any Royalty rate between the Standard Royalty Rate and Ultras Stickers's set maximum retail price for each of your Designs as incorporated in each Product category ("Your Royalty Rate").
You can change your Product Price/Royalty Rate at any time and the changes that we receive will go into effect as determined by Ultras Stickers. If your Royalty Rate is greater than the Standard Royalty Rate, Ultras Stickers will change the purchase price to reflect the increased royalty payable to you.
Your Royalty will be calculated as follows: Your Royalty Rate multiplied by Net Sales of Products incorporating your Design. Net Sales means the purchase price received by Ultras Stickers minus amounts charged for shipping, handling, packaging, insurance, payment transaction handling fees, direct advertising costs, referred sales charges, and sales or similar taxes, refunds, credits, referred sales, and reversals. Referred Sale means a sale that requires that Ultras Stickers pay a fee to a third party based upon a link from another website or is due to marketing programmes, advertising initiated by Ultras Stickers.
Ultras Mariusz Nowak will also pay you a Royalty at the Standard Royalty Rate for all receipts received by Ultras Stickers based on orders for Products incorporating your Design, subject to deductions for returns, credits, and reversals outlined above.
Royalties are only paid on Products that incorporate your Designs. Ultras Stickers will not pay royalties on articles or items that are optional or which by themselves are not essential to the product but when they are added to products they make them more useful, versatile, or attractive ("Accessories") even when purchased at the same time as a Product that incorporates your Design.
We encourage you to review our guidelines and familiarise yourself with what constitutes Content violation. As noted above, Ultras Mariusz Nowak may withhold royalty payment because violation of our Content guidelines and rules.

Ineligible Sales

Ultras Mariusz Nowak will not pay you a Royalty for sales of any Products which incorporate a Design that violates this Agreement, the Ultras Stickers User Agreement or any of your representations below. For example, if Ultras Mariusz Nowak discovers that one of your Designs infringes someone else's copyright or that you do not have the right to use the Design, Ultras Stickers reserves the right to reverse all Royalties for such Designs, whether due or already paid.

Special Programmes

We may make your designs available to some of our partners about certain special programmes and arrangements. In such cases, the Name your Royalty feature will not apply. Your participation is voluntary, and the terms of the specific programme will be announced at the launch of such programme and such terms will control the programme if you choose to participate.
By arrangement, as part of a special programme, we may make your designs available to some of our partners. In such cases the royalty feature will not apply. Participation in special programmes is voluntary. The terms will be announced at the launch and commencement of such programme. These terms will control the programme should you choose to participate.

Payment

For Payments of Earnings, see the Ultras Stickers User Agreement. Put simply you will be paid 14 days after each sale is delivered as 'signed for' by customer. Payment will be automated via PayPal.

Payment Communications

Ultras Stickers can notify you of sales made through your Ultras Stickers store via email when a customer has placed the order. Ultras Stickers can also send a remittance notice when your Royalty is ready to be paid (14 days after each sale is delivered as 'signed for' by customer).
Ultras Stickers will send, via email, a remittance notice once funds have been transferred to you. If you are VAT registered, you will need to send an invoice to us before we can send the remittance notice. In addition to online sales reports in your Ultras Stickers account, Ultras Stickers will email a sales report either weekly, fortnightly or monthly.

Marketing and Promotions

Ultras Stickers may market, promote, and sell Products on the Site, on other websites, and/or through distributors and wholesale or retail channels. Ultras Stickers may run promotions (including volume discounts and special sales discounts).
Ultras Stickers is responsible for the cost of promoting the offer and producing and fulfilling the orders, and you acknowledge that your Royalty will be based on the amount of revenue Ultras Stickers receives for the sale of Products.

Representations

You are the owner of the Design or that the Design is in the public domain; and
You have the legal right grant this license to Ultras Stickers and to enter this Agreement; and
To your knowledge, no one else claims ownership of, or exclusive rights to, the Design; and
The Design does not infringe the privacy, celebrity, moral or other rights of any third party; and
The Design is not defamatory or obscene; and
The Design does not contain any defamatory, obscene or discriminatory content or any illegal material; and
Ultras Stickers may legally make and sell Products incorporating the Design without infringing the rights of any third party and without being obligated to make any payments to, or obtain any permission from, any third party; and

Release

If you have a dispute with one or more users or Sellers, you release us (and our officers, directors, agents, subsidiaries, joint ventures and employees) from claims, demands and damages (actual and consequential) of every kind and nature, known and unknown, arising out of or in any way connected with such disputes. The Agreement does not create any rights under the Contract (Rights of Third Parties) which are enforceable by any person who is not a party to this Agreement.

Death or Incapacity

In the event that a member of our Seller community dies or becomes permanently incapacitated, Ultras Stickers will take all necessary steps to work with their successors per probate once certification is produced.
Indemnity
Ultras Mariusz Nowak including its staff, directors, agents, venture partners, associates or other officers must be held protected from any claim or demands made by any third party caused by or arising from your breach of this agreement. You will indemnify Ultras Stickers for any demands or claim including reasonable legal fees arising from such a claim for your violation of law or any rights of a third party.
Law and jurisdiction
We are reasonable and fair in our approach and should we find ourselves in dispute, we will try discussion and dialogue at first consideration for a speedy resolution. Beyond that, we will try arbitration and alternative dispute resolution procedures. If all reasonable resolution ideas are exhausted within a reasonable time frame, then these terms (and the provision of goods and services by us) are governed by and to be interpreted in accordance with English law for which you and Ultras Mariusz Nowak submit for jurisdiction. In the event of any dispute arising in relation to these terms or in relation to the provision of any goods and services by us, the Polish courts will have exclusive jurisdiction over such dispute.
General
This agreement does not form an agency, joint venture, employer and employee status, franchiser and franchisee relationship or legal partnership. This agreement may be assigned or transferred at any time by Ultras Mariusz Nowak Termination: Ultras Mariusz Nowakmay discontinue its service or terminate the agreement at Ultras Stickers's sole discretion and you accept Ultras Stickers shall not be liable for any incumbent orders, legacy investments (for example PR or photo shoots, retail orders), or brand equity enjoyed until the termination. Ultras Mariusz Nowak may at its sole discretion provide a bridge to remedy any final measures as a gesture of goodwill only.